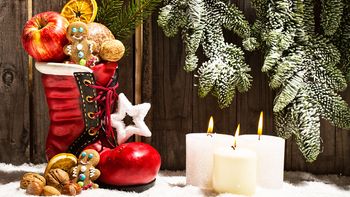 Contemplation and anticipation of the approaching festival!
Advent in Villach, it's a very special atmosphere. These weeks are full of unforgettable experiences and moments for young and old.
The alleys, streets, and squares of Villach are decorated with magnificent garlands of lights, stars, and glittering lights.
The culinary delicacies around the Advent market, the atmospheric concerts and the many attractions for the children make the anticipation of Christmas even more beautiful.
With this offer, you get a 15% discount on the ski tickets in the Gerlitzen ski resort!
Please note that the included services are only valid for the duration of the offer. Additional nights are excluded.
7 Nights
Can be extended by additional nights up to a maximum of 21 nights.
from
€ 983.--
(in the room Main house apartment 3 + 6)